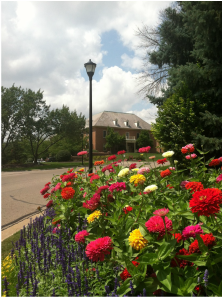 When I am out of the office for an extended period of time, the date I will return to my office will be clearly stated on my office voicemail at (614) 905-1223. Upon my return I will return your phone call to schedule an appointment as soon as possible.
Office Location:  136 Northwoods Blvd. First Floor, Suite A-2, Columbus, OH 43235
Please enter through the door that faces Northwoods Blvd. that you see as you enter the parking lot.
Phone Number:  (614) 905-1223
For Mental Health Emergencies: 
Please contact your local Hospital Emergency Number listed for your area or call 911. 
In Columbus, Ohio call Mt. Carmel Emergency at (614) 234-5900 or Netcare Access Emergency (614) 276-2273 or Suicide Prevention Hotline (614) 221-5445, National Suicide Hotline; www.Hopeline.com, National Hopeline Network  1-800-SUICIDE  (784-2433)
To contact me for an appointment or other reasons,  please call me at (614) 905-1223 or use the form below that will go directly to my email. I will return your phone call or email you as soon as possible to schedule an appointment or answer any questions you might have.
Do not include any confidential information in this form – it is not HIPPA compliant.