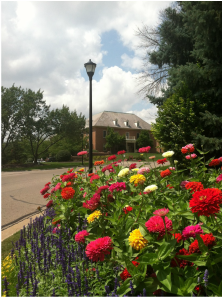 When I am out of the office for an extended period, the date I will return to my office will be clearly stated on my office voicemail at (614) 905-1223. Upon my return, I will return your phone call to schedule an appointment as soon as possible.
Office Location: 136 Northwoods Blvd. First Floor, Suite A-2, Columbus, OH 43235
Please enter through the door that faces Northwoods Blvd. that you see as you enter the parking lot.
Phone Number: (614) 905-1223
For Mental Health Emergencies:
Please contact your local Hospital Emergency Number listed for your area or call 911.
In Columbus, Ohio call Mt. Carmel Emergency at (614) 234-5900 or Netcare Access Emergency (614) 276-2273 or Suicide Prevention Hotline (614) 221-5445, National Suicide Hotline; www.Hopeline.com, National Hopeline Network 1-800-SUICIDE (784-2433)
To contact me for an appointment or other reasons, please call me at (614) 905-1223. I will return your phone call as soon as possible to schedule an appointment or answer any questions you might have.
When you become a client, you will have access to a secure messaging system within my counseling software.